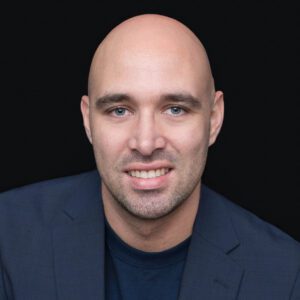 Co-founder & CEO
Francisco is the Co-founder and CEO of Cognitive Talent Solutions, a company specializing in AI-powered Organizational Network Analysis. Originally from Cordoba, Spain, Francisco holds a Master's Degree in Business Administration from Loyola University Andalusia and counts with 10+ years of experience in People Analytics and Process Improvement. Francisco has lived and worked in Europe, Asia, and North America, fluently speaking Spanish, English, and Slovak languages.
Francisco has a background working at IBM as a Business Analytics Leader for Sales Transaction Support Operations in Europe, the Middle East, and Africa, where he implemented global solutions for process automation and predictive talent retention. He is certified as a Lean Six Sigma Black Belt and has experience implementing various methodologies such as GDF, Agile, Lean, Six Sigma, and Design Thinking.
In addition, Francisco co-developed a patent-pending Organizational Network Analysis system for mergers, acquisitions, and reorganizations, and was awarded as Emerging Innovator of the Year at the 2020 NWA Tech Summit. He has facilitated Organizational Network Analysis modules for People Analytics programs organized by DCH and LMS. He is also an Ambassador in the US for DCH, an international association of HR executives with 4000+ members across 12 countries.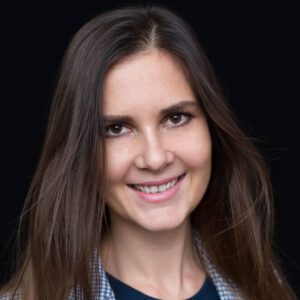 Co-founder & Chief Design Officer
Katarina is the Co-founder & Chief Design Officer at Cognitive Talent Solutions. She counts with 8+ years of experience in People & Project Management, focusing on AI-powered Organizational Network Analysis. Originally from Lucenec (Slovakia), Katarina holds a Bachelor's Degree in Mechanical Engineering from the Slovak University of Agriculture, and a Master's Degree in Environmental Management from the University of Central Europe. Katarina has lived and worked in Europe, Asia and North America, being fluent in Spanish, English and Slovak.
Worked at IBM as a Team Leader and as Continuous Innovation Project Manager, specializing in the utilization of Design Thinking to drive efficiency and productivity in corporate environments.
Lean Six Sigma Black Belt with experience implementing Agile, Lean, Six Sigma and Design Thinking among other methodologies.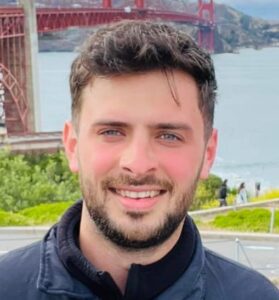 Co-founder & CTO
Co-founder & Chief Technology Officer at Cognitive Talent Solutions. Originally from Bristol (England), Luca holds a Bachelor's Degree in Computer Science from the University of the West of England, focusing on AI-powered Organizational Network Analysis (ONA). A bilingual English and German speaker, Luca counts with 3+ years of experience in People Management & Technical Development at IBM and Baker Hughes.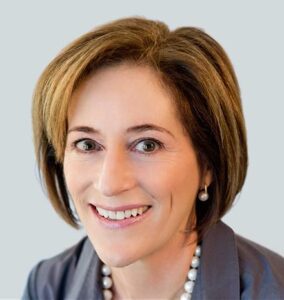 Advisor
Diane is a faculty member of the Harvard Business School. She serves on the Board of Ping Identity (PING) as well as the National Academy of Human Resources, the SHRM Executive Council and the Executive Advisory Board of Semper Virens Venture Capital, a VC firm specializing in early-stage human capital management start ups.
Diane served as IBM's CHRO for seven years, responsible for the people and culture of IBM's 360,000 person workforce covering 172 countries. At the time she stepped down, IBM was ranked #3 on Forbes World's Best Employer 2020 list for IBM's Covid-19 responses, image, economic footprint, talent development, gender equality and social responsibility and ranked #3 by the Wall Street Journal/Drucker Institute Best Managed Companies of 2020 and 2021.
During her tenure as CHRO, IBM was engaged in a massive transformation and portfolio shift. Diane redesigned all aspects of the company's people agenda and management systems to shape a culture of continuous learning, innovation and agility. She also digitally transformed the HR function, incorporating AI and automation across all offerings, resulting in hundreds of millions of net benefits. She championed the company's global adoption of design thinking and agile methods at scale, as an example, driving a company-wide, co-created overhaul of performance management. Diane has been an external advocate for social issues affecting employees, such as DACA, transgender inclusion, and addressing bias and data ownership in AI.
With a U.S. patent in the field of predictive analytics, Diane is a leading voice on the topic of reinventing the profession of HR to create consumer-grade experiences for employees, predictive advice for business leaders, and improved productivity for the business. Diane's work has been profiled in the Economist, Forbes, Harvard Business Review, MIT Sloan Management Review, Business Insider, Fortune and The Washington Post.
In 2018, Diane was named HR Executive of the Year by HR Executive magazine, and was elected as Fellow of the National Academy of Human Resources (NAHR), the highest honor granted in the human resource profession. In 2019 she was named by Business Insider alongside Elon Musk and Elizabeth Warren as one of the Top 100 People changing the world of business and also by HR Executive magazine to their inaugural top 100 list of HR Tech Influencers.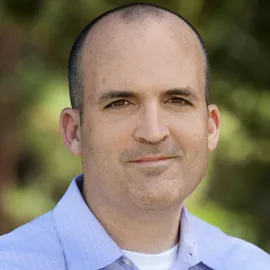 Advisor
Francis J. Flynn is the Paul E. Holden Professor of Organizational Behavior and Co-Director, Executive Leadership Development at Stanford Graduate School of Business.
Francis (Frank) Flynn received his PhD in Organizational Behavior from the University of California, Berkeley. From 2000-2006, he served as an Assistant and then an Associate Professor at Columbia Business School, joining the GSB in September 2006. A winner of multiple teaching awards, Professor Flynn's courses focus on leadership issues, particularly how young managers can learn to navigate complex political environments and build interpersonal influence.
Professor Flynn's research centers on the topics of employee cooperation, work group dynamics, and leadership in organizations. His articles have appeared in Administrative Science Quarterly, Academy of Management Journal, Academy of Management Review, Journal of Applied Psychology, Journal of Personality and Social Psychology, Personality and Social Psychology Bulletin, Psychological Science, Strategic Management Journal, and Organizational Behavior and Human Decision Processes, the discipline's top research outlets. 
Professor Flynn has worked for the Department of Commerce in the International Trade Administration, the Institute for Business and Economic Development, and the Institute for Urban and Regional Development. He has provided executive education for various companies, including Bank of America, Boston Consulting Group, Box, Caterpillar, Cisco, Cooley, Facebook, Flextronics, Genentech, Goldman Sachs, Google, Hewlett-Packard, Intuit, Johnson & Johnson, Kaiser, LinkedIn, Logitech, Medtronic, Merrill Lynch, Microsoft, Morgan Stanley, Prudential, Standard & Poor's, Symantec, Twitter, Yammer, Yelp, and Yahoo! — training that focuses on improving employee decision making and interpersonal leadership skills.
Frank is also a graduate of the University of Notre Dame. He lives close to the Stanford campus with his wife, Christina, and his three sons, Colin, Jack, and Aiden.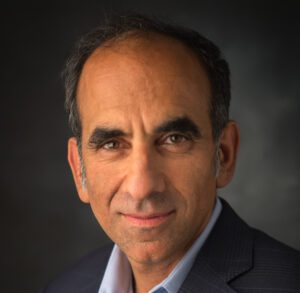 Advisor
Angelo is a founding partner at HP Tech Ventures, where he leads investments and partnerships in AR/VR, Gaming/eSports, Data Science Tools and AI Edge Applications. He is on a number of boards, including at AdHawk Microsystems, Mobalytics, Mojo Vision, and Parsec. He also advises numerous startups and is a frequent speaker and judge at industry conferences, including Augmented World Expo, NASA, StartX, StartupGrind, Web Summit, etc.
Previously Angelo was with HP's corporate strategy group where he focused on M&A and growth strategies. Before joining HP, Angelo was VP Business Development and Strategy at Couchsurfing, where he helped raise $23M. Angelo previously ran a tech sector focused management consulting company for 8 years and consulted to numerous startups, including Groupon and YouSendIt, as well as Fortune 500 companies, including Adobe, Apple, Cisco, Intel, Microsoft, and Oracle.
He has lived in the Bay Area for 20 years and helped companies in boom and bust times. He has taught graduate business classes around the world, including at Wharton and Haas, and earned degrees from Northwestern and Wharton.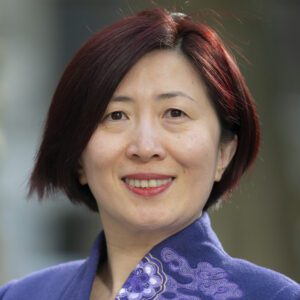 Advisor
Xuelian is a bilingual global HR executive fluent in English and Chinese with hands-on leadership and consultative experiences that enable her to transform people strategy into an all-encompassing business strategy delivering meaningful results. This approach recognizes that human capital, a company's most important asset, is the key to differentiation and success.
Her wide-ranging areas of expertise include Business and people strategy alignment, Organizational design, Leadership development, Career coaching, High-end talent acquisition & retention, Executive review and performance evaluation, HR standardization process and compliance operation, Total rewards & compensation & Design and ATS, HRIS and ERP systems management.
Xuelian's diverse industry background ranges from high-tech fast-growth startups and publicly traded multinational corporations to an investment firm and global online gaming, as well as digital marketing and medical devices.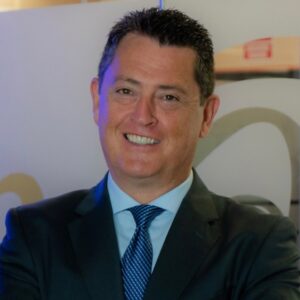 Advisor
Juan Carlos is is the Global President of DCH-International Organization of Human Capital Executives (largest association of HR executives in the Iberian Peninsula and Latin America with over 3,500 members), CEO at Grupo Facthum, President of the Circle of CFOs, Global Partner at The Ken Blanchard Companies, Member of the Scientific Committee of the Research Center on Organizational Effectiveness at the Autonomous University of Madrid, and a G20 Empower Advocate.
He is also the Founder, Honorary Associate, and former Vice President of the Spanish Association of Human Resources Directors, and the Co-founder and former Vice President of the Ibero-American Forum of HR AEDIPE.
Juan Carlos holds a Ph.D. in Information Sciences from UCM, Bachelor's degree (B.A.) in Sociology from UCM, a Master's degree (M.A.) in Marketing Management from AEDEM, and a PDG from IESE.