David Green is a globally respected speaker, advisor and executive consultant on People Analytics, data-driven HR and the future of work. Prior to launching his own consultancy business (Zandel Limited) and taking up board advisor roles at Insight222 and TrustSphere, David was the Global Director of People Analytics Solutions at IBM Watson Talent.
David recently released the issue #3 of Data Driven HR, his monthly newsletter on People Analytics, the future of work and the 'datification' of the HR function. This issue focuses on one of the hottest areas of people analytics and HR – Organisational Network Analysis (ONA) – with articles covering what it is, why it is growing in importance, what companies can use it for and examples of case studies and research using network analysis. A high-level landscape of the vendors operating in the ONA space is also provided.
Cognitive Talent Solutions was featured among the top 12 vendors shaping the ONA space, along with industry leaders such as TrustSphere, Humanyze and Microsoft.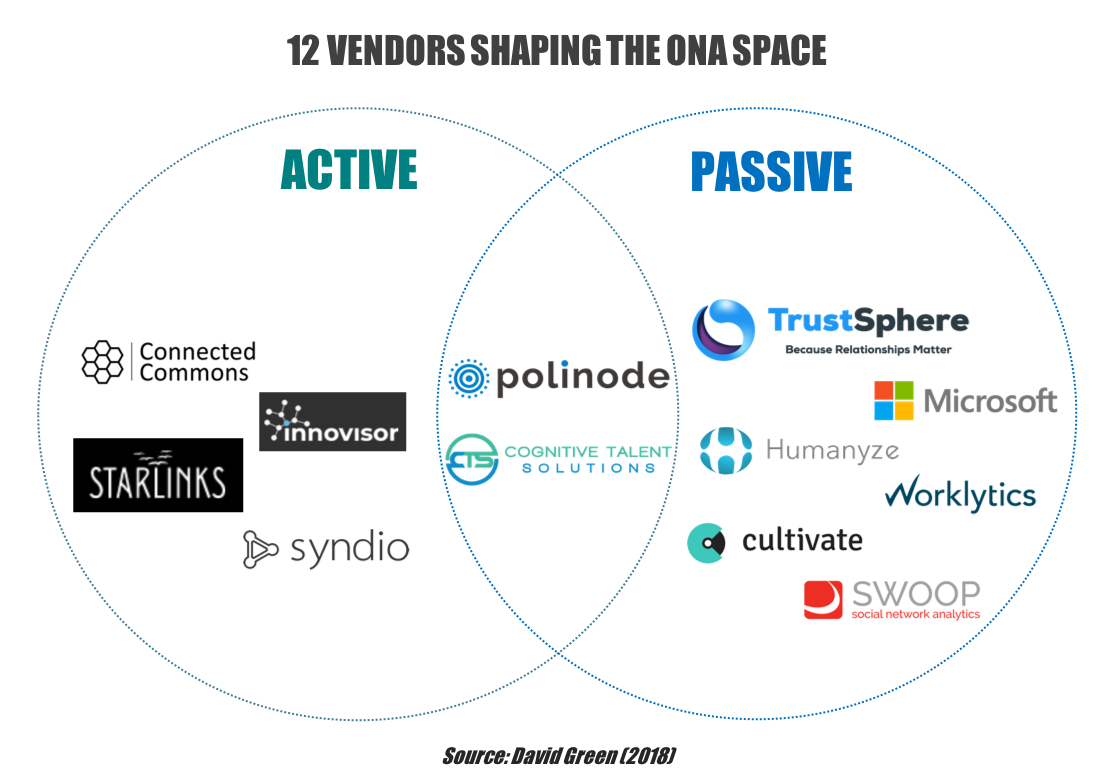 The 12 vendors were grouped into those operating either in the 'Active' (primarily survey based) or 'Passive' (e.g. email/calendar meta data, in/external social media and collaboration platforms, wearables etc) spaces – with Cognitive Talent Solutions being one of the two vendors operating in both. As David Green pointed out, at this point it is not necessarily a case of either Active or Passive as the best solution could very well be a combination of the two.
To receive David's monthly newsletter on people analytics, digital HR and the future of work and updates on new articles on the Data Driven HR blog as they are published, visit the following site.